Archive for the 'Fox' Category
Oscar has strengthened into a category 1 hurricane with 85 mph winds. The storm is becoming better organized and will move into a modestly moist air mass, likely strengthening into a category 2 storm this evening.
It will slowly move west before curving to the northeast picking up speed out ahead of a trough. Oscar moves into an area of higher shear mid week, from there it will steadily weaken as it moves into the northern Atlantic. The storm poses no threat to any land areas, remaining well east of Bermuda.
Oscar has made the transition to a tropical storm with 65 mph winds. It will remain in an area of moderate shear and relatively warm water so strengthening is expected. It will likely become a hurricane later today.
A trough moving off the East Coast of the United States will steer Oscar to the northeast over the northern Atlantic. The system will remain far removed from any land areas. By Day 4, shear increases and Oscar will become extratropical cyclone and weaken.
Subtropical storm Oscar has developed in the Atlantic with 50 mph winds. It is riding along a  low pressure system at the moment. Once it moves away from the low it should become more tropical in nature over the next 36 hours.
Gradual intensification is likely as it moves into lower shear and warmer waters. It could strengthen into a category 1 hurricane by Tuesday. Oscar will make a sharp turn to the north and increase in forward speed ahead of a trough in the eastern Atlantic. Models are in good agreement Oscar will stay well east of the United States and race out into the northern Atlantic.
Hurricane season is on the downswing, but it's not over yet. It looks like Tropical Storm Oscar will form at some point in the next couple of days. The good news is that it's in the open Atlantic and shouldn't come anywhere near the U.S. mainland.
This time of year, East Coast troughs become increasingly more common – which often act as a barrier and usher storms into the North Atlantic. That looks to be the case with this storm and the only land area that really needs to keep an eye on it is Bermuda. Development chances are at 70% in the next 48 hours, 80% in the next 5 days.
Things are quiet elsewhere in the Atlantic.
Hurricane season is on the downswing. You never want to let your guard down, but the end is in sight. In terms of tropical activity, only about 11% of named storms have formed after October 20th.
There isn't much to speak of across the Atlantic basin right now. If there is one area to watch this week, it'll be the western Gulf of Mexico. There is a non-tropical area of low pressure developing on the tail end of a cold front that has moved through the Southeast this weekend. This will be heading east this week bringing increased rain chances to parts of the Southeast and Florida late in the week into next weekend. This is of most concern for areas hard hit by Hurricane Michael, where recovery efforts are still ongoing. However it plays out, things will be clearing up across the region later next weekend.
We are getting a well deserved break from tropical activity. We have been watching an area of low pressure sitting off the coast of Honduras. It is bringing widespread cloud cover and heavy rainfall to the western Caribbean. The system will continue moving west over Belize and into the Yucatan Peninsula later today. Once it begins interacting with the land mass it will quickly weaken. The main impact will be gusty winds and heavy rain which could lead to flash flooding in Belize and the eastern Yucatan Peninsula.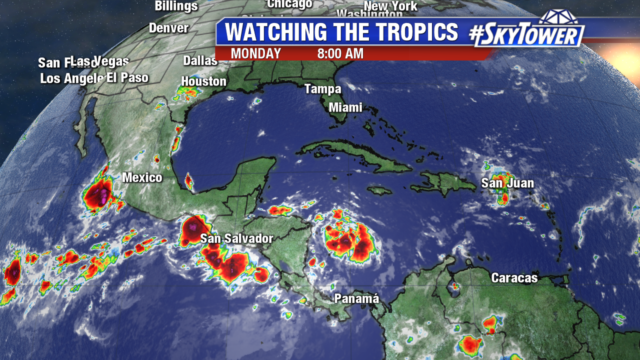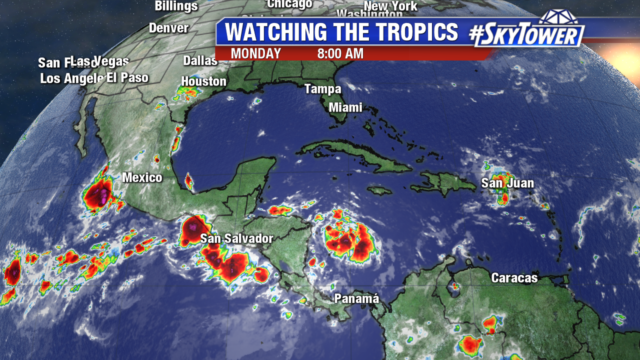 A broad area of low pressure is getting better organized in the Caribbean. The system is headed west northwest and has a narrow window of development before it encounters land. It could briefly strengthen into a tropical depression before it moves over land by Tuesday. Regardless of classification, the main impact will be heavy rain and the potential for flash flooding in parts of Central America over the next few days. .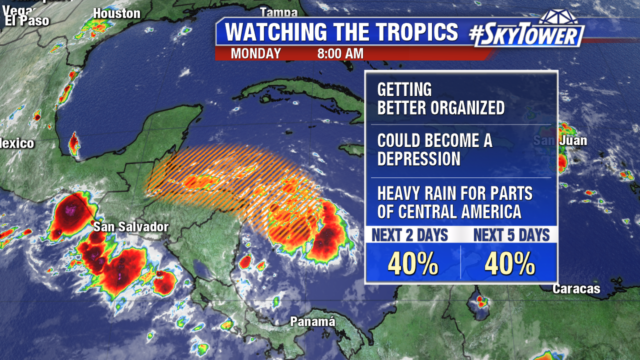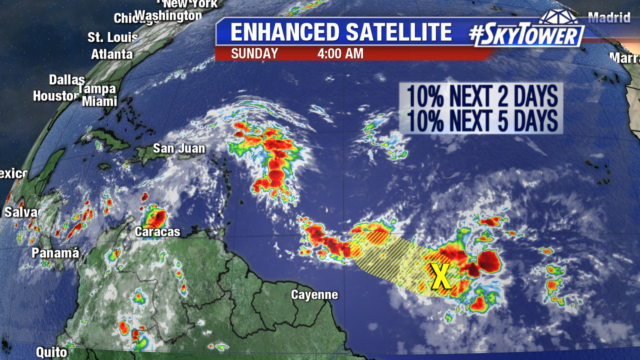 Leslie has finally dissipated after bringing heavy rain and strong winds to Portugal and Spain. Now we are watching a tropical wave in the Atlantic.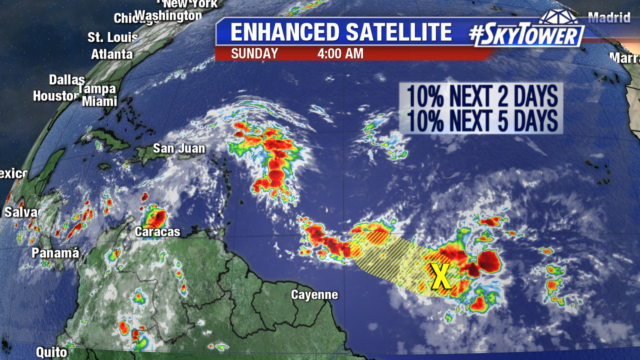 Right now it is a disorganized area of showers and storms moving west at 15 mph. It has a narrow window of development before conditions become unfavorable with higher wind shear and drier air. The National Hurricane Center has only given it a 10% of developing over the next 2 to 5 days.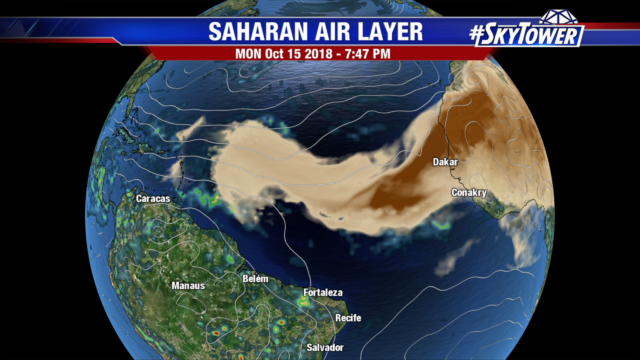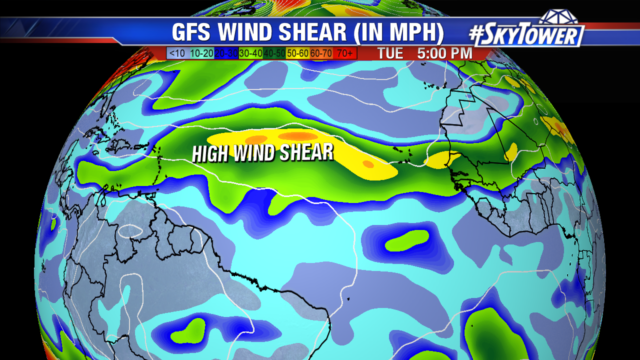 Nadine has dissipated and is now an area of moisture working its way west in the Atlantic. Leslie is still holding together as a category 1 hurricane with 75 mph winds. Although the storm is still tropical, it is taking on more extratropical characteristics as drier air works in and the eye becomes less distinct. Later today Portugal will experience near hurricane force winds and 1-3″ rainfall totals with isolated amounts of 5″ possible in Spain as well. The storm will quickly weaken upon making landfall. .
As of 10am Wednesday morning, Hurricane Michael was located about 60 miles southwest of Panama City, FL. Max sustained winds were at 145 mph with gusts to 165 mph.This is shaping up to be a catastrophic hurricane for the Florida Panhandle – the strongest storm on record to hit this part of Florida.
Landfall looks to take place at some point between 1-3pm EDT this afternoon near or just east of Panama City Beach. Hurricane force winds extend out about 45 miles from the center and tropical storm force winds extend out about 185 miles. Conditions are going downhill quickly this morning along the Panhandle coast with heavy rain bands and gusts to 45 mph.
Storm Surge:
Tyndall AFB to Aucilla River… 9-14 feet
Okaloosa/Walton Co. line to Tyndall AFB… 6-9 feet
Aucilla River to Cedar Key… 6-9 feet
Cedar Key to Chassahowitzka… 4-6 feet
Chassahowitzka to Anna Maria Island… 2-4 feet
Wind:
Rain: